Gasket Sets (ATHENA Race)
Engine Spare Parts / Gasket Sets (ATHENA Race)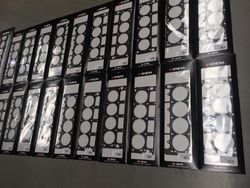 338 range = MLS
330 range = Cooper ring
SEE BOTTOM OF PAGE FOR MORE INFO

Be sure to check the bore and thickness when choosing the gasket!

Material:

MLS cylinder head gaskets are being fitted by many vehicle manufacturers as original equipment. Modern engines require higher cylinder pressures and higher temperatures. MLS gaskets have been created in order to cope with these new realities.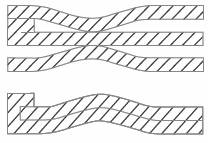 Different types of gas stoppers.



Different type of fire stopper.


The gas stopper technology is a key design factor of these racing gaskets. The stainless steel stopper layer features a state of the art "active fold", which delivers a high pressure seal around the cylinder bore when tightening the cylinder head.
The gas stopper is located around the combustion chamber, allowing cylinder head and engine block to clamp tighter and preventing gases to leak out of the combustion chamber. This also avoids component distortion by means of a quicker equalization of the various components temperature.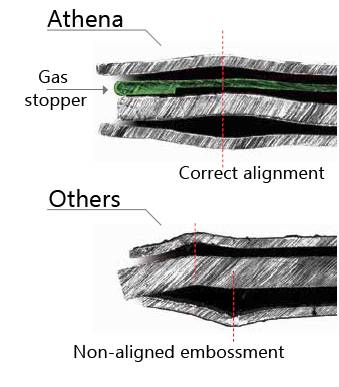 The two part polymer coating is applied after the stress relieving process and ensures a uniform coverage of the outer layers providing no break in the coating. This process ensures the micro seal of engine coolant/oil fluids, and meets the demands of harsh environments.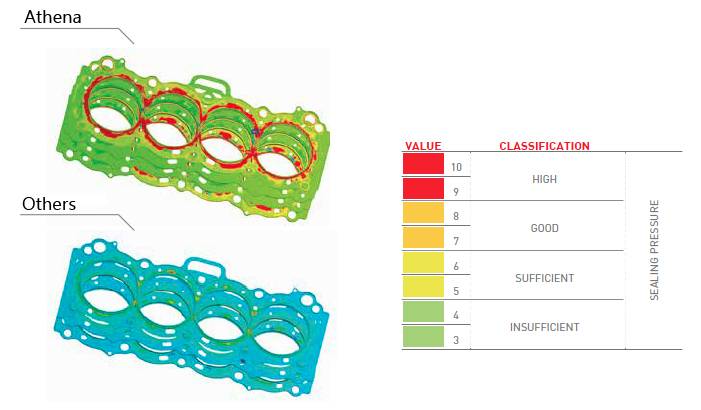 The colors indicate different material properties for each zone of the gasket, comparing Athena racing cylinder head gaskets with the ones of the competitors. Parts underlined in red/orange demonstrate that gaskets with the Athena gas stopper exercise higher pressure against the cylinder head and cylinder block, ensuring better sealing.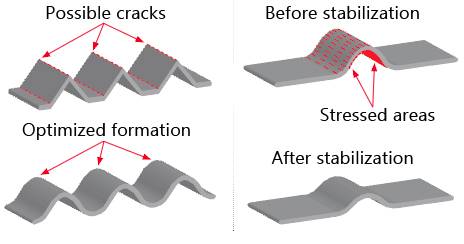 The unique embossment formation process uses soft radius forming to optimize the embossment radius in critical areas. This solution improves gaskets conformability, reducing the stress points.


Benefits overall:

> Superior sealing properties under high pressure conditions.
> Higher elasticity and constant load resistance.
> Optimized load balance.
> Improved engine performance.
> Longer durability.


Cooper Ring Gasket Details:


330 range - Cooper ring gasket:
> Stainless steel ring (AISI 304) separate stainless steel rings assure maximum sealing around cylinder bore also on NOS and/or turbo charges engines where boost is over 2 bars. No head and block machining required.

> Silicon beading: Silicon-based beading is applied on critical areas to improve sealing around all cooling water and oil passages.

Material:
Nominal thickness: 1.20 mm. Other possible thicknesses from 1.00 mm to 2.00 mm.

General installation notes:
> Be sure the engravings of the ring are placed facing the engine head.

Other details:
> For specific high horsepower applications, engine performance can be significantly improved by using Athena Cooper Ring gaskets, that are supplied with INOX steel rings.

> This technology outperforms conventional fire ring solutions. Reinforced material M0115 asbestos free composite raw material OE approved.

> MOTORGASKET M0115 is composed of a pegged steel core. An asbestos-free soft material, which contains a blend of inorganic fillers and a high grade of aramide fibres and NBR as binder, is applied to both sides of the core.

> Application MOTORGASKET M0115 is suitable for cylinder head gaskets in internal combustion engines; intake and exhaust manifolds; other sealing areas exposed to high mechanical and thermal stress.

> MOTORGASKET M0115 has a good mechanical and thermal stress, conforms well to sealing faces. MOTORGASKET M0115 is resistant to oils, fuels, mixtures of water and antifreeze or corrosion inhibitors.

> Surfaces Coloured: Grey Top coating: / Treatment: For stressed application special coatings are applied, e.g. a PTFE anti-stick coating or a special silicon coating which improves micro-sealing and silicon beading.

Weight per surface unit (kg/m²): 3.48

Thickness of steel core (mm): 0.20 until 1.30 mm total thickness 0.25 ≥ 1.40 mm total thickness

Stress Relaxation acc. to DIN 52913: 16 h, 175 °C - N/mm²: ≥ 23

Compressibility and recovery acc. to ASTM F36J

Compressibility %: 8-12

Recovery %: ≤ 55 Swelling acc. to ASTM F 146

In IRM 903 oil:
Thick.incr. %: ≤ 10
Swelling acc. to ASTM F 146
In fuel B 23°C /5 h
Thick.incr. %: ≤ 10
Swelling acc. to ASTM F 146
In water / antifreeze (50:50)
Thick.incr. %: ≤ 6

Peak temperature: 400°C

Surface pressure:
Maximum at 300°C (N/mm²): 100 M0115 MOTOR GASKET